Legendre: a new logo and slogan, ambassadors of our renewed visual identity.
Legendre
Since the group's takeover 18 months ago, Legendre is in a major evolution. The group continues its  growth and developement, thanks to its expertise in the supply chain business and the know-how of its teams.

It was time for the group to picture this (r)evolution in order to highlight the 3 driving elements of our institutional approach:

• The international and multidisciplinary dimension of the group :
The introduction of the term «LOGISTICS», which includes all the services related to the the Supply Chain, better reflects both our international dimension and our ability, through our subsidiaries, to respond to all of our customers needs.

• Our French identity :
As globaliztion is becoming a main subject for any international company, we are proud of our french identity and we wanted to enligth it. The presence of the French flag's colours clearly serves this purpose.

• Our human capital : « Still Human »
The company's greatest asset will always be its human capital. At the heart of our managerial and commercial concerns, we are convinced that our human approach makes us special for our employees, partners and customers. That's why Legendre decided to register «Still Human » as a international trademark of for the activities related to transport, logistics, industrial packaging and industrial transfer.

The deployment of this new visual identity will follow a responsible communication plan. Many materials will be updated in the coming months, in compliance with our CSR policy. The goal is to reduce the carbon footprint of this change.

From internal and external communication tools, to the tarpaulins of our fleet of vehicles and our building signs, the modifications will be made so that each element will reach the end of its lifespan, and that each stock will be depleted before being renewed.
The pride in our core values and identity, the ambition and the responsibility we carry every day, are the main inspirations that have motivated this renewal.
Legendre Logistics, "Still Human" !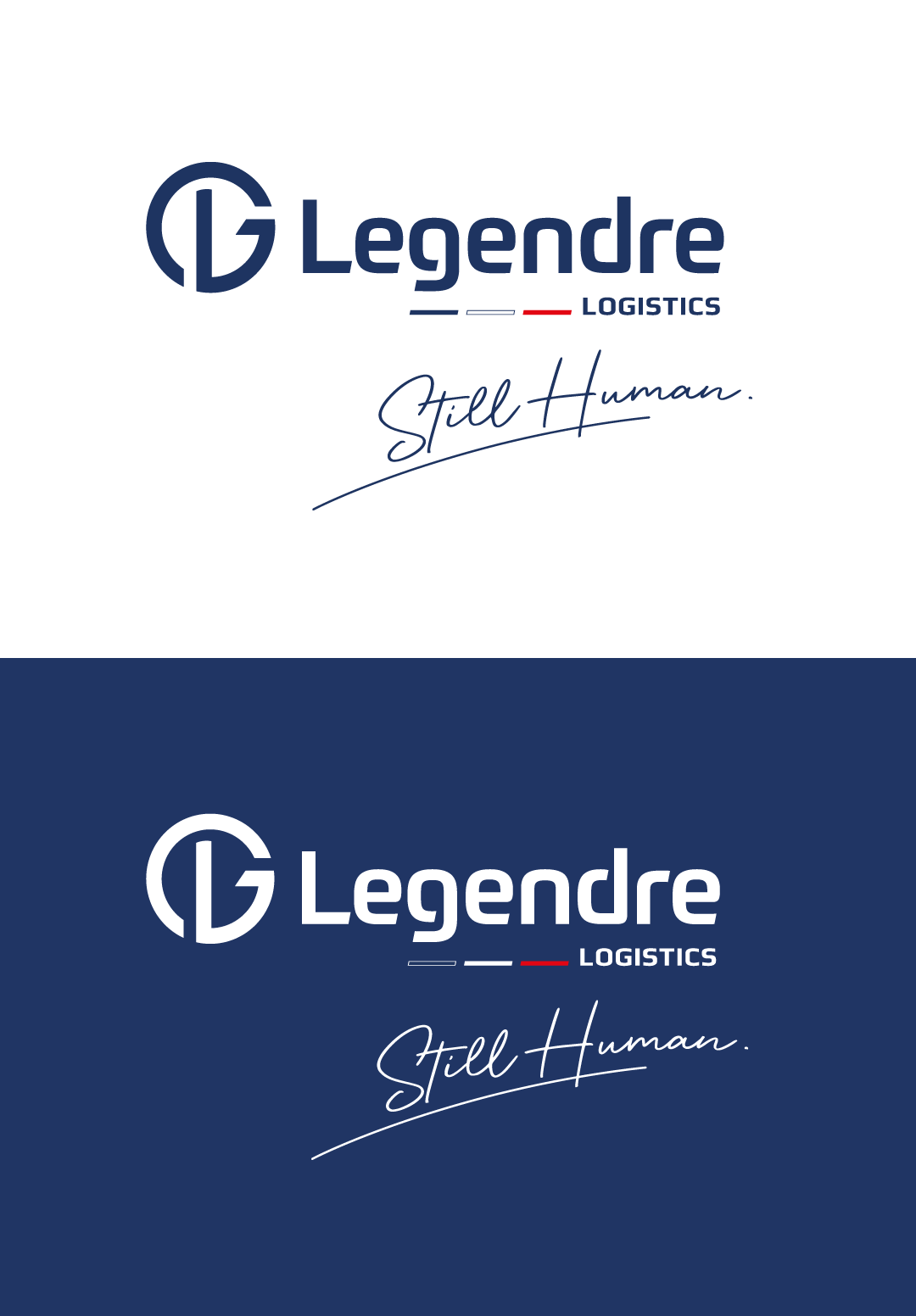 back to the news